What is homemaking? Well, it consists of many different attributes, but the most important part is putting God first in everything you do.
In this article you will:
see how the Proverbs 31 woman is a homemaker
understand what it takes to be a good homemaker
read how the bible defines a homemaker
and more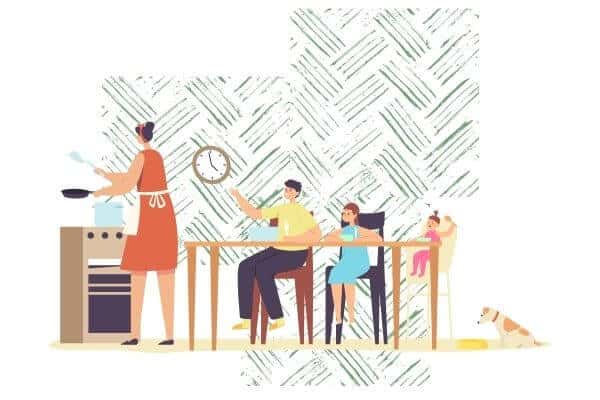 What is a Homemaker?
The definition of a homemaker is someone who takes care of their home, including everything from cleaning, cooking, to managing all financial aspects. But while this may sound like a simple task, it actually takes a lot of work to be a successful homemaker.
One of the main things that set apart a good homemaker from a bad one is their dedication to their faith and God. According to the Bible, "God has given us different gifts, according to the grace given to us. If you have a gift, use it in the way God wants you to" (Romans 12:6).
This means that being a homemaker is not just a job, it's a ministry. And as with any ministry, it takes time, effort, and dedication to be successful. But if you're willing to put in the work, God will bless your efforts and you will be able to make a difference in your home.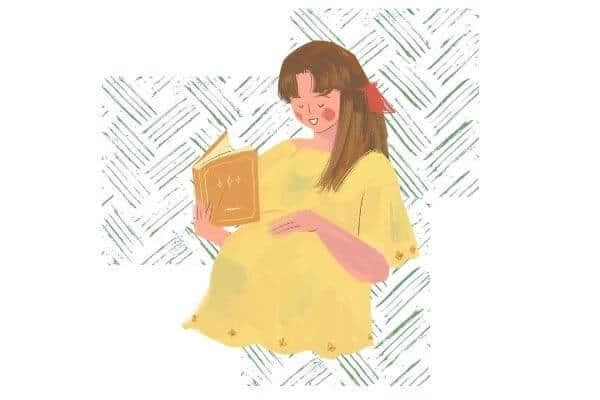 The Proverbs 31 Woman was a Homemaker
Proverbs 31:10-31 is often used as a scriptural foundation for homemaking. This passage paints a beautiful picture of a woman who is diligent in her work, providing for her family's needs and managing her household affairs.
So what does it mean to be a homemaker?
First and foremost, a homemaker is responsible for the overall upkeep and cleanliness of her home. This includes regularly cleaning all surfaces, scrubbing the floors, doing the laundry, and vacuuming. In addition, a homemaker is responsible for preparing meals and snacks for her family. She should have a well-stocked pantry and be able to whip up quick and easy meals at a moment's notice. A homemaker is also responsible for all financial aspects of her household, from paying the bills to budgeting (all this alongside her husband).
One of the most important aspects of homemaking is nurturing and caring for one's family. A homemaker should be a constant source of comfort and support for her loved ones. She should create a warm and welcoming home environment where everyone can feel loved and supported. And finally, she should be actively involved in her community, serving others and ministering to their needs.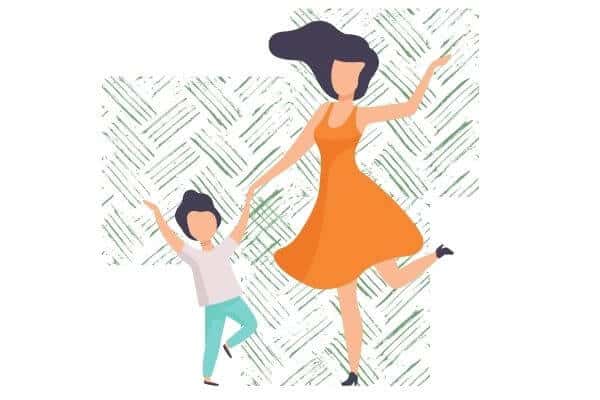 What Does it Take to Be a Good Homemaker?
There are a few key things that all good homemakers have in common. Here are some of the most important ones: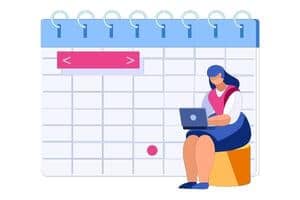 1. They are organized and efficient.
Good homemakers know how to get the most out of their time, and they are always looking for ways to improve their productivity. This means that they are usually very organized and can manage their time well.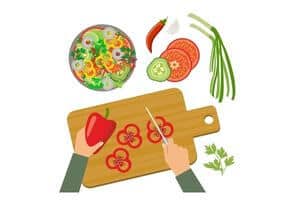 2. Homemakers are good cooks.
A good homemaker knows how to cook, and they usually have a large repertoire of recipes that they can draw from. This takes time to collect. They also know how to adapt recipes to fit their specific needs, and they are always looking for ways to make their cooking healthier and more efficient.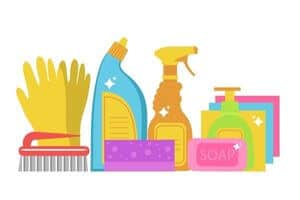 3. They are excellent at keeping their home clean.
She is not only able to clean their own home, but they also know how to clean efficiently and effectively. This means that they can get the job done quickly and without leaving a mess.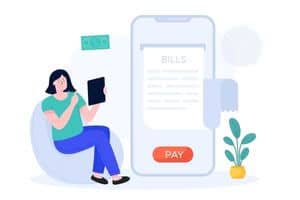 4. They are good at managing money.
She is good at managing their finances, and they usually have a solid understanding of how to save money and how to budget their resources. They also know how to make wise financial decisions, and they are always looking for ways to improve their financial situation. Instant gratification is not a trap she falls into often.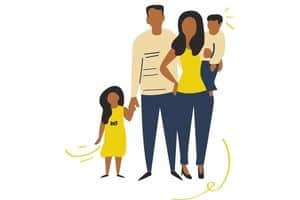 5. They love taking care of their family.
Good homemakers are always looking out for the best interests of their families, and they are always willing to put their needs first. They are also good at communicating with their family, and they are able to maintain healthy relationships with them.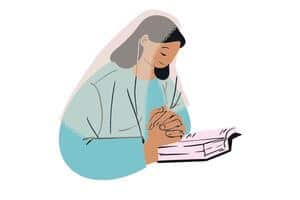 6. Homemakers trust God with their day-to-day tasks.
Godly homemakers know that they can't do it all on their own, and they are willing to trust God with the day-to-day tasks of taking care of their home and family. They also know that God has a specific purpose for them, and they are willing to use their gifts and talents to further His kingdom.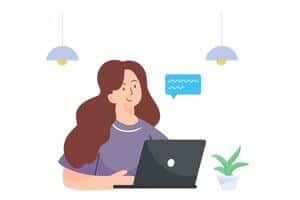 7. They are always learning and growing.
Good homemakers are always looking for ways to improve their skills, and they are constantly learning new things. They are also open to change, and they are willing to try new things if it means that it will help them be better homemakers.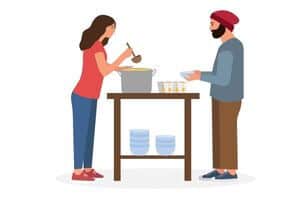 8. She is good at and enjoys serving others.
Godly homemakers know how to serve others, and they are always looking for ways to help those in need. They are also good at reaching out to their community, and they are active in their local church.
read more >> Homemaking 101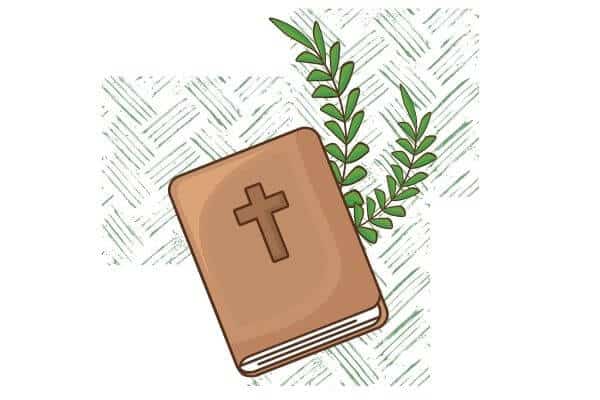 How does the Bible Define a Homemaker?
The Bible doesn't explicitly define "homemaker," but it does give some principles that can help us understand what it means. In general, a homemaker is someone who takes care of their home—including cooking, cleaning, managing finances, and more.
One important thing to note is that being a homemaker is a ministry. It's not just a job or a task; it's an opportunity to serve others and contribute to the well-being of your family. As Proverbs 31:27 says, "She looks after the needs of her household."
Embrace New Skills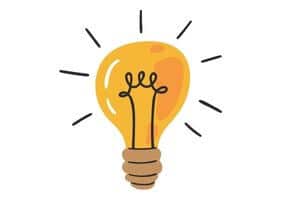 "Likewise, teach the older women to be reverent in the way they live, not to be slanderers or addicted to much wine, but to teach what is good. Then they can urge the younger women to love their husbands and children, to be self-controlled and pure, to be busy at home, to be kind, and to be subject to their husbands, so that no one will malign the word of God."

Titus 2:3-5
One of the most rewarding things a woman can do is be a homemaker. And while not everyone wants responsibility in the home, it's always a good idea to embrace new skills.
She finds joy in serving her husband and children. She should be kind and self-controlled and always put her family first. Homemaking is a ministry, and as such, it is important to have a heart for serving others. As much as she puts her family first, they also respect and love her for it.
Loves Her Children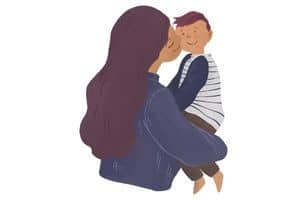 "He gives the barren woman a home to call her own and blesses her with children, many children."

Psalm 113:9
One of the best things about being a homemaker is giving a home to someone who doesn't have one. There's nothing more rewarding than being able to provide for someone else. And when you have lots of children, it's even more rewarding. Children are a blessing from the Lord, and as a homemaker, you have the opportunity to raise them up in the ways of the Lord.
If you don't have children, being a homemaker can be a gift to your husband and to those who visit.
Enjoys Serving Others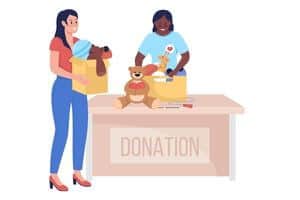 "Go back and tell Hezekiah, 'This is what the LORD, the God of your father David, says: I have heard your prayer and seen your tears; I will add fifteen years to your life.'"

Isaiah 38:5
God promises that if you are faithful in your homemaking, He will bless you with many years.
If you have a heart for serving others and you're willing to put in the hard work, then being a homemaker is the job for you. God blesses those who are faithful in their ministries, and being a homemaker is no exception. So go forth and serve your family with all your heart!
She Loves Unconditionally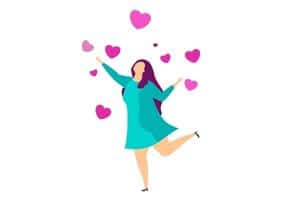 "My command is this: Love each other as I have loved you. Greater love has no one than this: to lay down one's life for one's friends. … This is my command: Love each other."

John 15:12, 17
The second biggest thing to do as a homemaker can do is to love her family (the first is to love God!). She should be willing to put their needs before her own and love them unconditionally. This is a tough task, but it's definitely worth it. When you put God and your family first, everything else in life falls into place.
Why is the Homemaker Important?
The homemaker is important for many reasons. One of the main reasons is that God wants you to take care of your family. He wants you to show your family the importance of faith and to love others how He loves. The homemaker is a ministry because she expresses love by selflessly caring for those under her roof.
Homemaking is a ministry that is often overlooked. Society tells us that we should be career women and that our families should come second. But God has different plans for us. He wants us to be devoted wives and mothers who raise godly children. It doesn't mean you don't work, but you are not defined as a career woman, but a homemaker. The difference is where your priorities are.
It's not easy to be a homemaker in today's society. There are so many distractions and temptations that can pull you away from your home. But with God's help, you can do it!
Being a homemaker is not easy. It takes time, energy, and dedication. But it is so worth it! When you become a homemaker, you are committing yourself to something very important—raising children who love and serve God. This is living a life that is for God, not what is of this world. What could be more important than that?
So if you are feeling overwhelmed, don't give up! God has called you to be a homemaker and He will help you do it. Put your trust in Him and lean on Him for strength, everything will get easier. And remember, there are many other women out there who are in the same boat as you. Homemaking is NOT easy, but is extremely rewarding!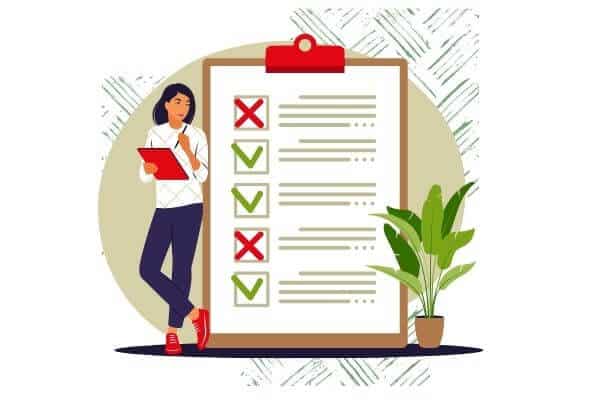 Being a Good Homemaker is as Good as Her Routine
It can be helpful to establish some good routines as a homemaker. This way, you can be sure that everything gets done and your home stays in good shape. Here are a few tips on how to create and stick to a routine:
1. Figure out what needs to be done each day and put it into a schedule. This might include things like laundry, cleaning, grocery shopping, and cooking.
2. Make a list of the items you need to complete each task and try to stick to it. This will help keep you from forgetting anything important.
3. Set aside specific times for each activity. For example, you may want to do your laundry every Monday and Wednesday night, clean the kitchen every Friday morning, and so on.
4. Try to be as organized as possible. This will make your routine simpler to follow and less stressful.
5. Don't be afraid to make changes if needed. Life can be unpredictable, so it's important to be flexible.
As a homemaker, it's important to have a strong faith and to be dedicated to your ministry. God has a lot of good things in store for those who are willing to serve Him in this way. Homemaking is not always easy, but it's definitely worth it!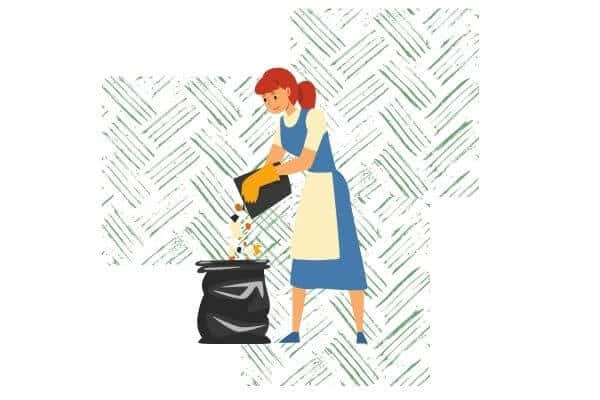 Homemaking Tips for Beginners
1. Develop a routine:
One of the best ways to become a successful homemaker is to develop a routine and stick to it. This includes creating a schedule for cleaning, cooking, and sorting the finances. Don't forget to schedule in time for praying and bible study.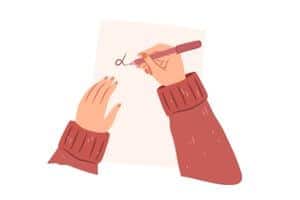 2. Create a functional space:
In order to be productive when homemaking, it's important to have a designated space for all of your necessary tasks. This could be an area in your home specifically for cooking, cleaning, or even working from home.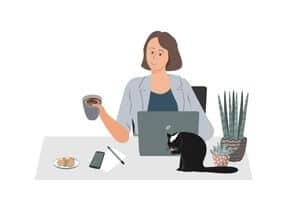 3. Take care of yourself:
As with anything else, it's important to take care of yourself if you want to be successful at homemaking. Make sure you get plenty of sleep and eat a balanced diet. Take time out of the day for yourself.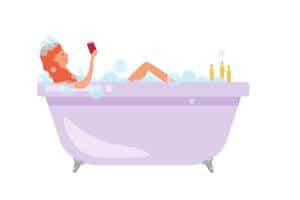 4. Ask for help:
Don't be afraid to ask for help when you need it. Friends and family are often more than happy to lend a hand, especially if they know you're doing your best to take care of your home. Communication with your husband is key!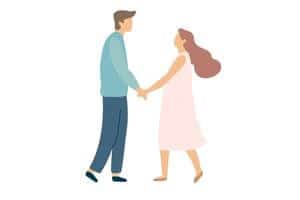 5. Have a positive attitude:
One of the most important things to have as a homemaker is a positive attitude. Be patient with yourself and your family, and be willing to work hard to create a comfortable and organized home.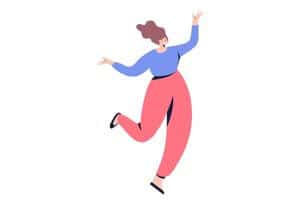 6. Be flexible:
Life is unpredictable, so it's important to be flexible when homemaking. Things will come up that you didn't plan for, so be prepared to adjust your schedule or routines as needed. Being too rigid can be counterproductive.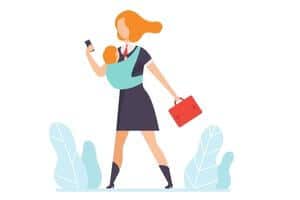 7. Seek out resources:
There are plenty of resources available to help you with homemaking, so be sure to take advantage of them. This could include reading books, watching online tutorials, or attending workshops.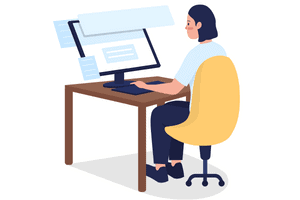 8. Find your passion:
One of the best ways to become passionate about homemaking is to find your own personal niche. What are some things you enjoy doing around the house? What are your strengths? Once you know what your passions are, you can focus on incorporating them into your homemaking routine.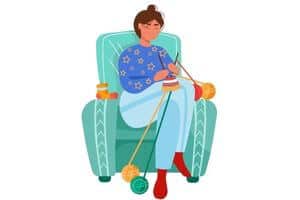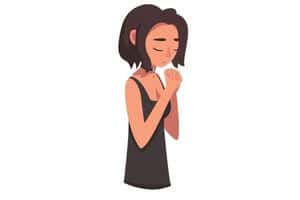 10. Have fun:
Above all, remember to have fun while homemaking. This isn't a job – it's a chance to create a space that you and your family can enjoy. So don't be afraid to experiment, get creative, and make your home your own.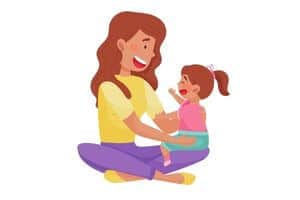 Homemaking is a rewarding experience, but it takes hard work and dedication to do it well. By following these tips, you'll be on your way to becoming a successful homemaker. And remember, if you ever need help, don't hesitate to ask for it – there are plenty of resources available to support you in this journey.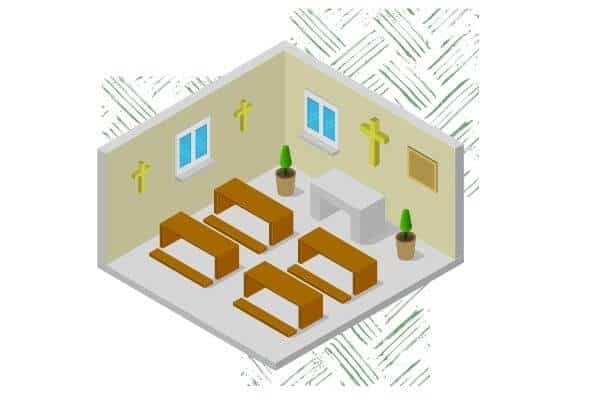 The Role of Homemaking in the Church
While not everyone may consider themselves a "homemaker," the role of taking care of a home is an important one in the Church. In fact, homemaking is considered a ministry, and there are many scriptures that reference it. Here are just a few: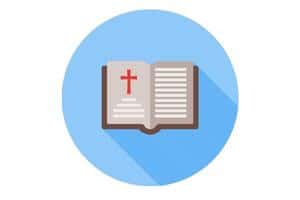 "She looks well to the ways of her household, and does not eat the bread of idleness."

–Proverbs 31:27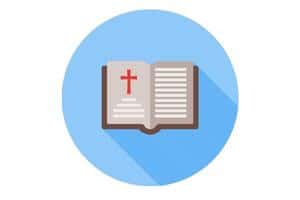 "But if any provide not for his own, and specially for those of his own house, he hath denied the faith, and is worse than an infidel."

1 Timothy 5:8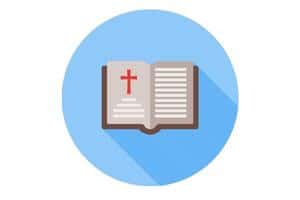 "And Jesus grew in wisdom and stature, and in favor with God and man."

Luke 2:52
As these scriptures show, taking care of a home and family is an important part of being a Christian. And while it may not be easy, it's definitely worth it! With a little bit of hard work and dedication, anyone can become a successful homemaker.
It can be frustrating because homemaking is only noticed when you are falling behind. No one notices how the laundry is always done, but they are the first to realize when there are no clean socks left.
In today's world, being a homemaker can be ridiculed and mocked by other women. Sometimes they feel that this is "beneath" them, but to be honest, without caring mothers there are no strong children and in turn, healthy, strong, and confident adults.
The home is a space that is safe and comforting in this crazy and difficult world.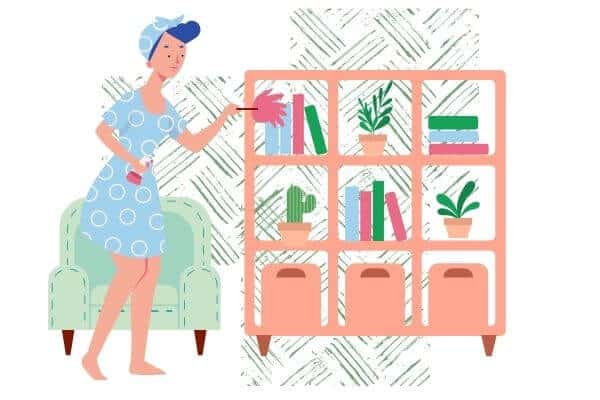 The Duties of a Christian Homemaker Include:
-Cleaning the home
-Cooking meals
-Managing the family's finances
-Organizing the home
-Providing nurturing and care for family members
-Teaching children about God and His Word
-Serving others in the community
-Being that safe person for your loved ones
The importance of homemaking cannot be overstated.
It is a vital ministry that impacts not only the family but also the community. God has called Christian women to be homemakers, and there are many reasons why. Here are just a few:
–God designed a woman to be a homemaker. When He created woman, He said, "It is not good for man to be alone. I will make a helper suitable for him" (Genesis 2:18).
–Homemaking is a vital part of God's plan for the family. "Be fruitful and multiply; fill the earth and subdue it" (Genesis 1:28).
–The home is a training ground for children. "Train up a child in the way he should go, and when he is old he will not depart from it" (Proverbs 22:6).
–Homemaking is a way to serve God and others. "She opens her mouth with wisdom, and the teaching of kindness is on her tongue. . . . She looks well to the ways of her household and does not eat the bread of idleness" (Proverbs 31:26, 27).
If you are called to be a homemaker, know that it is a high calling from God. It is an important ministry that impactful not only to your family but also to your community. Embrace it with joy and faithfulness, knowing that you are doing exactly what God has called you to do.
"She watches over the affairs of her household and does not eat the bread of idleness" .

Proverbs 31:27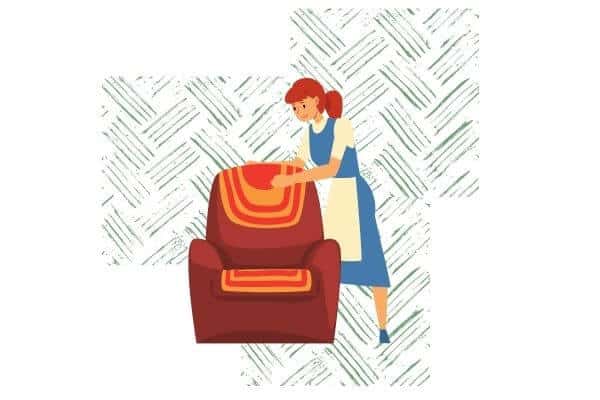 The Most Important Tip for a Godly Homemaker
No matter what kind of day you are having, regardless of the state of your house or your life is in, pray.
Whether you are having a very productive day, an exhausting day because your child was up all night sick, or you just got in a fight with your husband, Jesus is there for you.
He will always be there for you to talk, cry, complain, or thank. He understands everything about you and He still loves you. What's important is that you never stop praying.
When you're washing the carpet after your dog peed on it for the third time this week, cooking your family's favorite dinner, or spending time with your little ones in the bathtub, pray.
It makes the hard parts easier, the good parts more meaningful, and the mundane parts more special.
Homemaking isn't about making the house perfect.
It's about bringing Jesus into your home.
What is homemaking?
It takes a lot of time, patience, and skills to be the best homemaker you can be. There are many people who carry this title that doesn't want it or need it but if you feel called by God to take on this responsibility, know there is amazing joy in doing so. You may not always have everything done when others come over for a visit but they will see your heart is in the right place.
Some days are easier than others, but being a homemaker is one of the most rewarding jobs in the world.
What is Homemaking FAQs